Anyone who follows me on Instagram, would fully be aware of my love for mud cloth. For years I have been in search of mud cloth, in order to create lovely cushions for my shop. So you could imagine my excitement when I managed to find a supplier in my heritage home of Ghana, last summer.
My mud cloth (to the excitement of my husband) comes from Bolgatanga in the North of Ghana. He had a strange fascination with the pronunciation of the town name, claiming some sort of affinity with his Congolese heritage. Strange right lol, but I love his randomness.
But there was nothing random, about the relationship between mud cloth and West Africa. Originating from neighbouring Mali, mud cloth is a handmade cotton fabric dyed with fermented mud.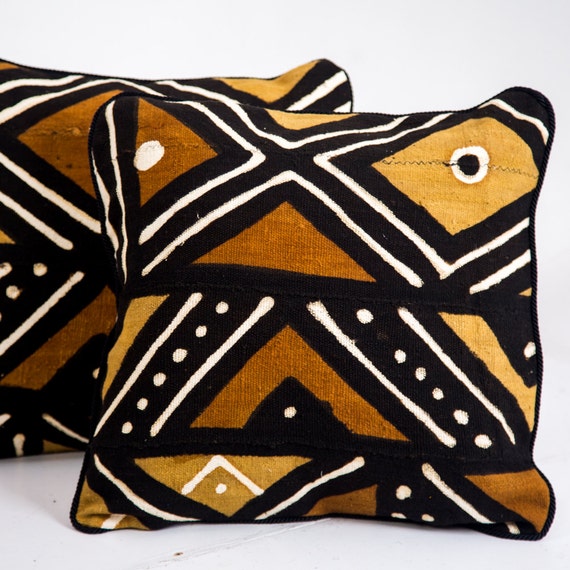 After my first order I couldn't wait to get to sewing the lovely fabrics, and my customers proved to share my enthusiasm, by helping me sell 2 of the 3 colours in a matter of days. 
Restocking was a no brainer, and this time around I was a little more ambitious with new colours and designs.  
Look at all these lovely prints! ah! I am in love! xx